Cantine Murgo (Winery)
The winery Murgo produces high quality Italian wine within the Municipality of Santa Venerina, on the southwestern slope of the Etna.
The family winery on the Eastern slopes of the Etna, at an altitude of 500 m over sea level, is active since 1860. Beginning 1980, the estate was restructured and the going-together of innovation and tradition got the main attention; quality, authenticity and respect for the nature as a must.
San Michele is the fulcrum of the 3 family estates where you find the winery, the restaurant and the agriturism.
Other partners for this sector:
Vini Gambino
The Gambino Winery produces high quality wines of Etna. On the eastern side of the Etna volcano, in the woods of the National Park and facing the sea of Taormina, the Gambino vineyards are a pleasure for your senses and for your heart. A Pleasure for your sight, because they represent one of the best models of Etna vineyards of high altitude: in an exclusive natural environment, at 800 meters ab [...]
Partners by sector:
Escursions
L' Etna Mareneve Escursioni nasce dall'enorme passione per la nostra terra e dall'esperienza maturata negli anni dalla collaborazione con altre aziende nel settore turistico. "Imprimere momenti suggestivi in mezzo alla natura e per mezzo di questa renderli indimenticabili" questa la nostra mission. Professionalità ed esperienza al servizio di chi vuole esplora [...]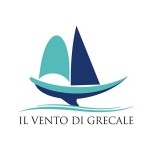 Escursioni in barca, giornaliere, fine settimana, settimanali, crociere didattiche ricreative, escursioni su sentieri naturali dell'Etna, visite guidate in cantina o altre aziende eno-gastronomiche, tour turistici, lungo la costa per lo sviluppo del turismo del territorio. Coffe break a bordo offerto da SunTripSicily. [...]
Noleggio e locazione gommoni - Giochi d'acqua ☀️ - Charter di pesca 🎣- Escursioni🍹 ⚓️ Riposto Catania 🇮🇹 www.etnaboating.com [...]
Restaurants
In May 15 2012, Joseph, Gianluca and Philip launched a new challenge: the lunch of the pizza restaurant "La Spiga" in Santa Venera of mascali. The three friends who wanted to create, from the local restructuring, a unique environment. A very warm and welcoming room with a central fireplace, mastering, another room (an old cellar) very relaxing and especially for those who want to taste [...]
Bar
Caffe Bar Idria in Nunziata of Mascali is an elegant bar, courteous staff full of delicious and sweet delicacies. The staff is fully available for every request, with a special attention to our guests of SunTripSicily. . Show our business card to them and you will receive a special little gift. [...]
Since 1880 "Bar Russo" bakery prepares its delicacies, using original recipes handed down for three generations. Everything here is carefully prepared: the pastries, cookies, creams, cooked must, as in the old days. The spicy aromas of cinnamon, cloves are revived here in the furniture art nouveau, in particular an end of the '700 wall cabinet, recently restored to its original splendor. [...]
Private Beach
Dynamic - Cool - Appetizing - Animated - Clean - Sports - in some way "traditional", for other very open to the novelties of the World - Without Comparisons - Professional. This is the Lido Luna Rossa & Simpso's beach since 1999. [...]
Supermarket
Cheese Factory Neve dell'Etna di Sgroi Giuseppe Homemade Cheese, everydays fresh Ricotta cheese and Mozzarella. Typical Sicilian Cheese. Pepato primo sale, Pecorino al pepe nero, Pepato pomodori secchi ed olive. You can find our partner here: Via Etnea, 198, 95016 Mascali (CT) [...]
Shopping
🎁 Emmanuele Regali 🎁 Via Salvatore Musumeci, 20, 95014 San Giovanni Montebello - CTMaps: Maps Google Orari: 08:30–13, 16:30–20Telefono:+39 095 960571 eShop: 🛒 emmanueleregali.com - 🛒 bombonieraperfetta.com Our story begins in 1990, when the "F.lli Emmanuele" group, which has always been involved in various fields, decided to start this new [...]
Car Rentals
Noleggio Mascali nasce dall'idea di un giovane siciliano appassionato di auto e desideroso di mettere la propria esperienza la servizio dei turisti che gravitano intorno a Fondachello e ai suoi Villaggi e Resort, oltre che a tutti colore che necessitano del noleggio di una auto o di uno scooter tra Catania e Taormina, ai piedi dell'Etna. In poco tempo ha allestito una vasta gamma di mezzi per sod [...]
Make an Enquiry