District Taormina - Catania - Etna
Etna 4x4 excursion. Deep into the wild Nature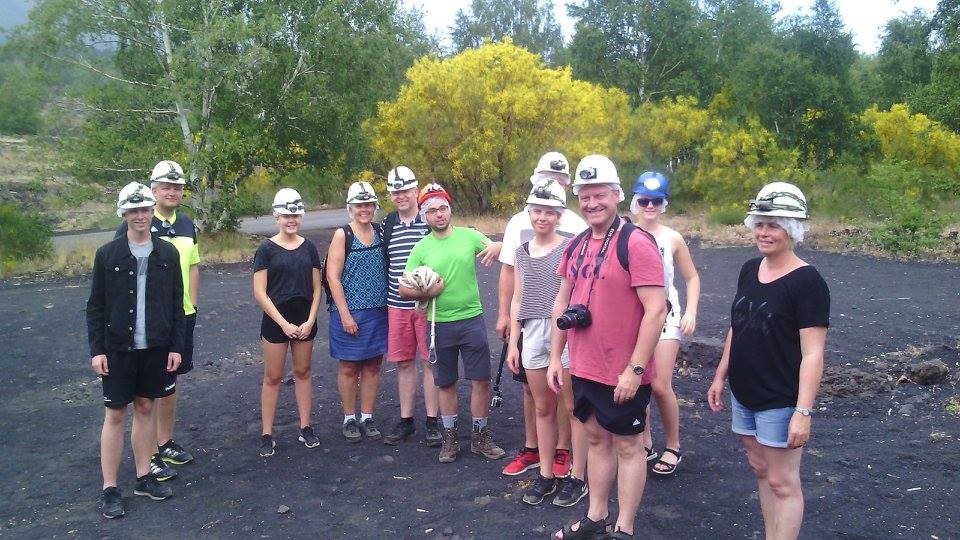 ---
Description
FOR A TRAVELER, THE PLEASURES OF THE JOURNEY ARE JUST AS IMPORTANT AS THE DESTINATION.
Mount Etna, one of Sicily's prime attractions, is a significant challenge even for a seasoned walker; moreover, it is an active volcano. The north side is the most fascinating and wild: you will enjoy the varied views of the volcano and its unusually contrasting landscapes. It is a must-see for any wild Nature enthusiast.
One of the best ways to visit the volcano, particularly for a family or a group of people, is with a private 4x4. A jeep will get you far enough off the beaten track to see some fascinating aspects of this great volcano that the ordinary tourist won't see.
The knowledgeable will give you some great insights. You also have the opportunity to enjoy an unforgettable Sicilian lunch in a typical restaurant. Infact, the lower slopes of Mt. Etna provide a dramatic backdrop to Sicily's most dynamic wine scene. You will experience the best food and the best wine you can ever find here!
OFF ROAD ADVENTURE
Starting point: your accommodation. You'll be picked up right from there with a Jeep 4x4 Land Rover. The expert guide is all day exclusively at your disposal to fulfill your curiosity.
The excursion moves from S. Venerina, Milo and Zafferana and takes the old mountain road Mareneve (old impressive way surrounded by woods and cliffs) up to Rifugio Citelli, passing through the thousand-year old forest. First of all you will visit a lava cave, (the excursion is planned to be completely safe) and then off road through Pietra Cannone and Monte Fontana up to the panoramic view on the Valle del Bove where you will enjoy a trekking distance across inactive volcanic cones (I recommend shoes with strong sole). Later you will reach Piano Provenzana to admire the lava flow from 2002 eruption and then you will have a stroll to the Sartorius Mounts where you will finally enjoy a stunning panorama on the coast, from Siracusa on the left up to Calabria on the right (so, the whole east coast).
Here you'll see the tracks of the many lava flows during the centuries and the stunning panorama all over the coast!
After lunch, the visit continues at the amazing Alcantara Gorge, a part of a vast nature area formed by canyons of ancient lava flows traversed by the Alcantara river and dotted with amazing waterfalls and ponds!
Each excursion can be customized to accommodate all your request and fits your needs. We can manage half day or full day excursion, and book for you a tasty lunch in some exquisite restaurants and agriturismo in the area!

We suggest proper equipments: trainers or walking boots suitable for rugged terrain, a wind-proof jacket, sunglasses and sunscreen. Don't forget your camera, of course!
We provide: pick-up from your accommodation; coffee break and free tasting of local Etna products; a professional guide.
---
---
What our guests say about us:
- 04/06/2018 -
Raphael
Magnifque c'était super! 😃 Riche en connaissances!! 🌋
Raphael
- 04/04/2018 -
Bruno - FRANCE
C'était très bien, nous avons passé une excellente journée avec des explications très intéressante set des surprise grâce à la bonne connaissance des lieux par nos guides!
Bruno
- 18/07/2017 -
Valerie - FRANCE
C'était super ! Une très bonne journée, une excellente guide et des chauffeurs symphatiques 👍😃😃😃
- 17/09/2017 -
Pascal - FRANCE
Merci beaucoup pour cette merveilleuse journée! C'était vraiment super bien, très bon guide et super chauffeur patron! :D