District Siracusa - Ragusa - Noto
Discovering the South-East: Noto, Modica, Ragusa Ibla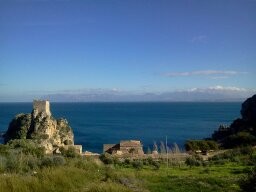 ---
Description
NOTO
A UNESCO Heritage site, Noto is not to be missed, even if Baroque architecture is not your cup of tea. More than just a "Baroque" town, it is a subliminal expression of originality, fantasy, obsession and man's resilience in the face of the overwhelming force of nature.
Completely destroyed by the terrible 1693 earthquake, it was rebuilt from scratch on a new site, about 10km from the old centre. The main building material used was local compacted limestone, a substance that seemingly absorbs the sun's aureate rays and transforms them into a soft golden-honeyed glow. The effect at sunset is quite something.
The main thoroughfare is Corso Vittorio Emanuele along which many of Noto's most representative buildings stand. It begins at the Porta Reale and extends east via three piazzas, each with its own church. The public gardens are situated along this road (or at least looking on to it) as are the Monastero del Santissimo Salvatore with its graceful tower, the inspired Palazzo Ducrezio, the Cathedral (whose dome collapsed in 1996), the Church of San Francesco, the Jesuit Church and College and Palazzo Nicolaci di Villadorata.
SunTrip-Tip: Caffe' Sicilia, in Corso Vittorio Emanuele, 125, was voted best Bar in Italy a few years ago. Its cakes and granitas (flavoured crushed ice drinks) are divine! Try the peach and basil version in the summer.
MODICA
Modica, like the other towns in the Val di Noto, was badly damaged in the 1693 earthquake and largely rebuilt in Sicilian Baroque style. It is divided into two parts, "higher" Modica and "lower" Modica, which are connected by numerous flights of steps. Palazzi and houses rise from the bottom of the gorge seemingly stacked one on top of the other.
Magnificent churches, with their inspiring domes, bell towers and intricate facades, punctuate the red-tiled roofs and one is struck by the uniform beauty of the whole.
Enjoy the magic athmosphere walking around, relaxing with a fine chocolate dessert while admiring the unique baroque streets.
RAGUSA SUPERIORE and RAGUSA IBLA
The town is part of the Val di Noto UNESCO Heritage site and 18 of its buildings are protected by UNESCO patronage. It would be excessive to list them all here, but a few gems to look at are listed below. The best thing to do is just to walk, and admire man's resilience in the face of natural disaster.
---
---
What our guests say about us:
Nessun commento per questa struttura